Protein glycation is a non-enzymatic glycosylation on protein amine groups, primarily the alpha amine terminal and epsilon amine group on the lysine side chain.
Because glycation prevents cleavage at K, this creates an issue for traditional peptide quantification methods using trypsin or Lys-C enzymes, because the corresponding unmodified (wildtype, WT) glycated peptide will not exist, or will be very low in abundance. Instead, the glycated peptide has to be compared to two shorter unmodified peptides.
In Byos peptide workflow reports, the "Glycation Quant" tab was created so that the corresponding unmodified peptides can be used in the quantification/normalization process when analyzing glycation sites. Here, we describe how to add this tab to your reports.
First, when creating a project to investigate glycation, it's important to specify trypsin as the digestion enzyme in the samples table:
This can also be done after Project Creation by setting the specificity in the project table (in the inspection view).
Once in the report add the Blgc_PTM_wGlycation report preset: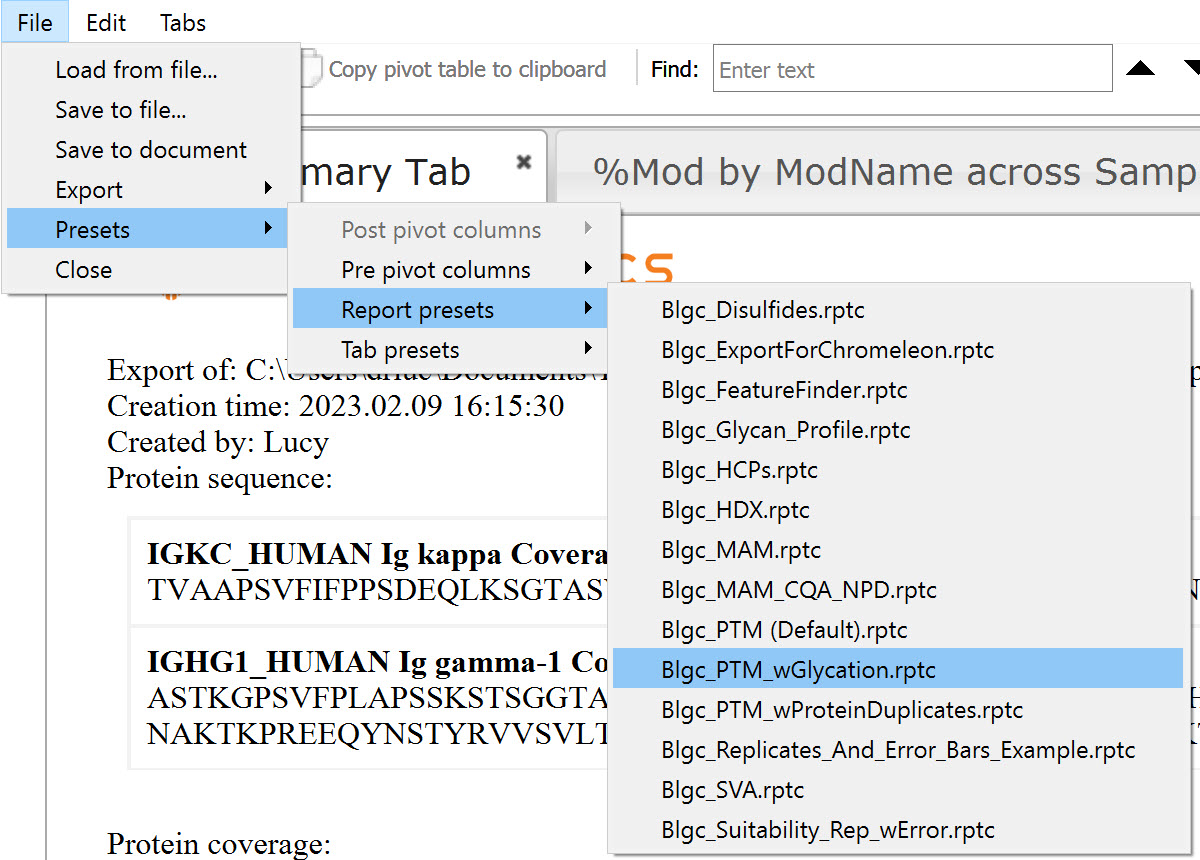 The glycation quant preset tab contains a script that creates a column to group WT peptides to quantify glycations by tryptic digests and is for tryptic digests only.

If we look at the report, the peptides are grouped and WT DUPLICATE mods are created. The XIC areas of the three peptides are then normalized: