Complementarity-determining regions (CDRs) are the most variable part of antibodies and are responsible for target specificity. Byos automatically identifies CDRs in antibody sequences and annotates them using a combination of Kabat and Chothia schemes.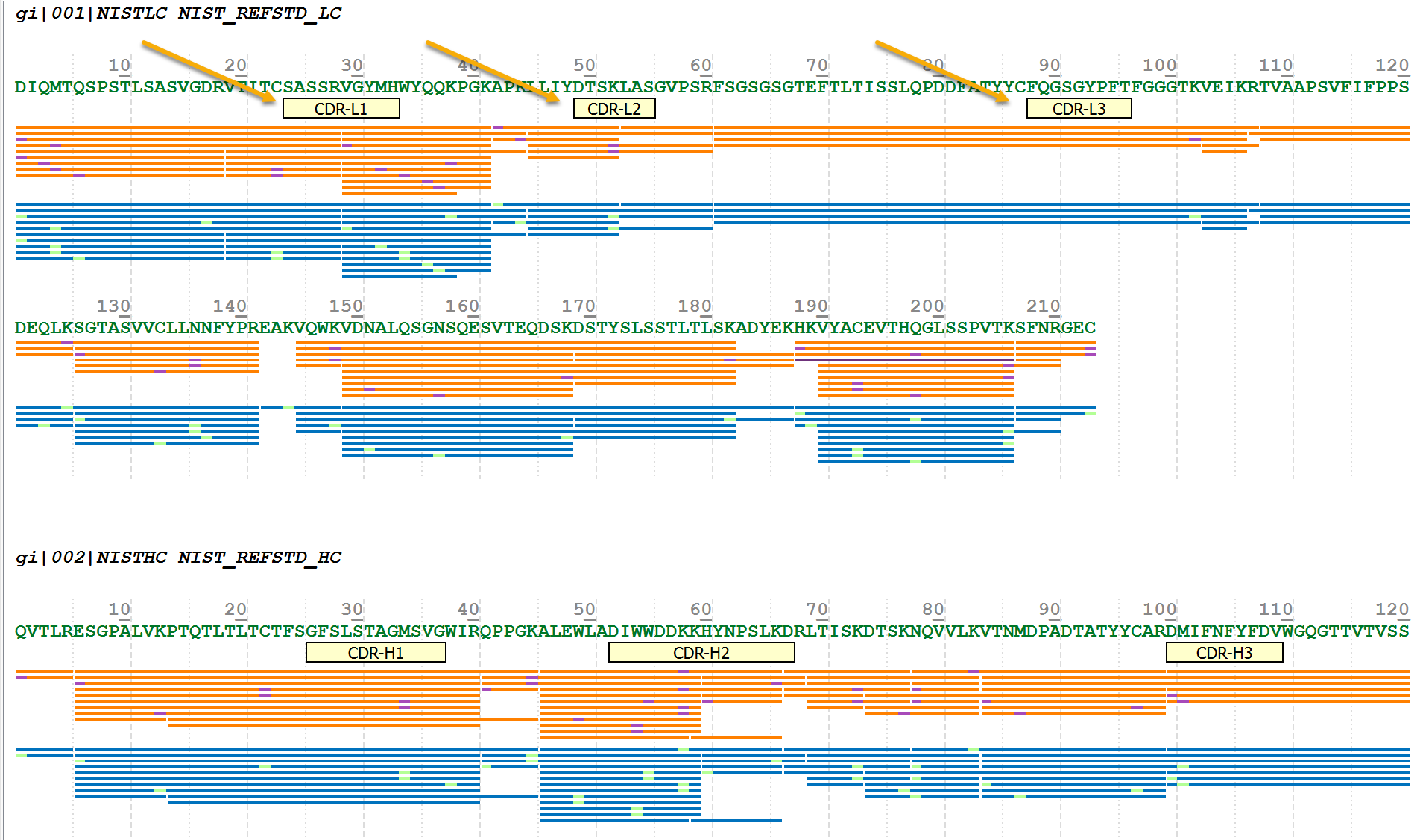 We recommend taking a look at "How to identify the CDRs by looking at a sequence" section in Prof. Andrew Martin's website: http://www.bioinf.org.uk/abs/info.html
In order to customize the annotated regions, or add more annotations to the sequence, the user can use the Protein annotations dialog in Edit->Protein Annotations... in Peptide workflows (Byologic).