The presence of decoy protein sequence is a a requirement for the false discovery rate (FDR) estimation.
If the protein database does not contain decoys, they can be added by enabling "Add Decoys" in the "Protein database options". The decoys are generated based on the selected cleavage specificity. The decoys in Byonic are generated by reversing the protein sequences of the database provided.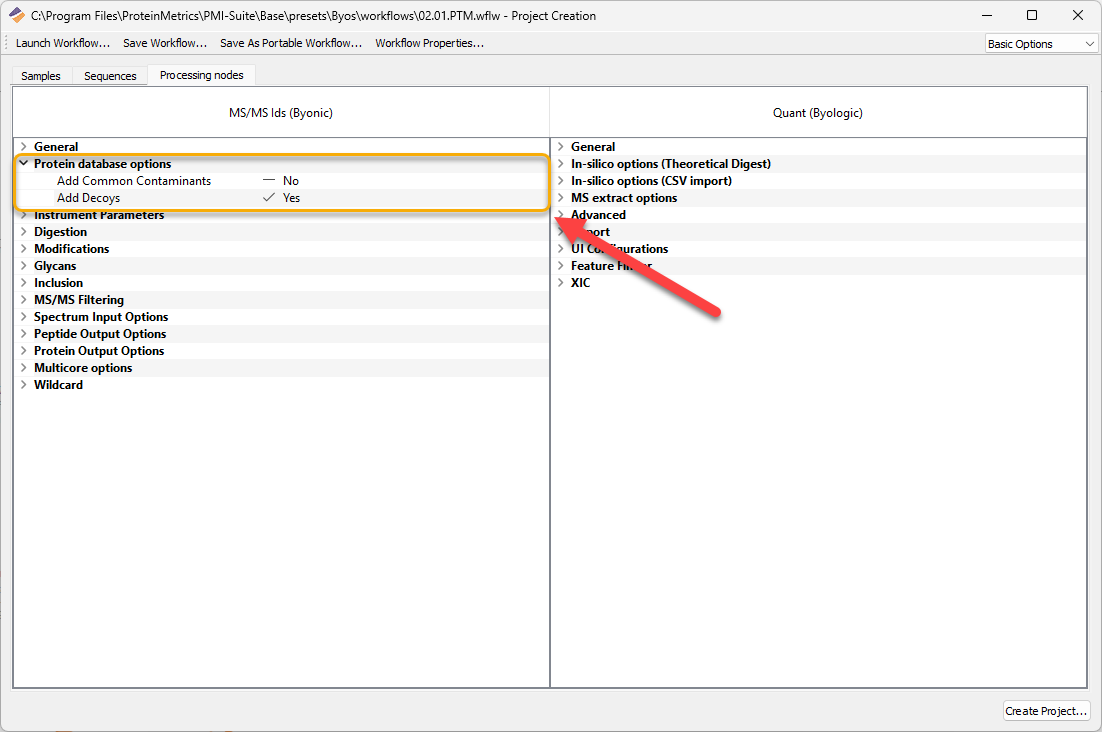 Generally, by reversing the protein sequence to generate decoys, palindromes in the protein sequence and short peptides are often assigned to a target and decoy protein, which can artificially increase the false discovery rate. However, this is not the case for Byonic, because an "ambiguous" peptide is assigned to the highest ranking protein, regardless whether it's origin is a target or decoy protein.
If decoys have been added to the database with an external tool, the protein name needs to start with ">Reverse" or ">Decoy".
The table from the Byonic-Viewer shows how identified target proteins are displayed next to decoy proteins.