Once a system workflow has been configured for a specific sample type, the template can be saved for subsequent analyses and will appear in the "My Workflows" section.
To create a customized workflow, open any of the system workflows and edit the parameters according to your specific requirements. This can also include samples, sequence information, parameters, layout file and report template.
The icon, title and description can be changed in the "workflow properties" option: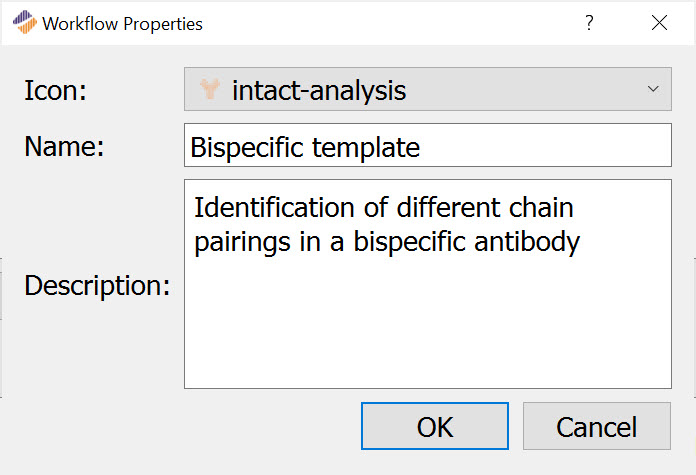 Once the workflow is complete, choose "save workflow" and save in any folder on your local drive or network.
NOTE: If the report template and layout file is saved as part of the workflow, the option "save as portable workflow" should be selected. This will save a copy of the report template and layout file in the same location as the workflow:

To view a set of saved workflows, click on the three dots at the top right of the Byos desktop and navigate to the location that the workflows are saved in:

Once the folder is chosen, the "My Workflows" section will be updated to show the saved templates: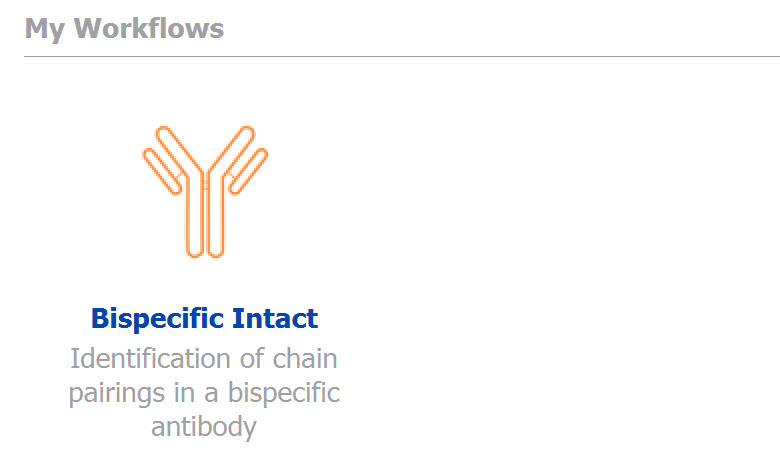 The new workflow can now be selected and used to create a new project.